Moving in Harmony Craniosacral Therapy, LLC
Gently Transform Your Pain and Stress, Move into a Greater Sense of Wholeness & Harmony
Book an Appointment
New and existing clients can book an appointment at either the Minneapolis or Little Canada location. Please consider booking 2-3 appointments as I tend to book out.
If you are booking a child, adolescent or 1.5 hour session, I will likely contact you to adjust the time to maximize the schedule.
If you need a 4:30 or later appointment time, please contact me directly to discuss and schedule.
"CranioSacral Therapy has been a Pilgrimage back to the Self."
~ Linda
Adult (16+ yrs):
Adult (60 min):  $120
Adult package of 3:  $330
Adult package of 5:  $500
Adolescent (11-15 yrs):
Adolescent (45 min):  $90
Adolescent package of 3:  $247.50
Adolescent package of 5:  $375
Child Sessions (<11 yrs):
Child (30 min):  $60
Child package of 3:  $165
Child package of 5:  $250
PRICES DO NOT INCLUDE TAX
PACKAGES ARE NON-REFUNDABLE & EXPIRE AFTER 7 YEARS
AUTO INSURANCE AND WORKERS COMPENSATION $160:  Please bring with you or have emailed to me,  a written referral AND a numerical diagnosis from a licensed healthcare provider.  I will also need insurance billing information, date of accident/injury.
CANCELATIONS WITH LESS THAN 24 HOURS NOTICE WILL BE CHARGED THE COST OF THE SESSION 
​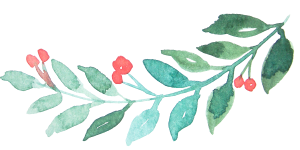 To explore how CranioSacral can support you
in moving from pain and stress to wholeness and harmony,
call today for a complimentary phone consultation or to set up an appointment.